Arco Environmental Contractors
Committed to excellence in Environmental Management
We are specialists in Beautification, Wetland and Native Re-Vegetation Projects. Large Scale Commercial Landscaping. Plant Establishment and Maintenance. Irrigation Design and Installation. Weed and Pest Control.

Beautification Projects

Planting

Weed & Pest Control

Erosion & Sediment Control

Other Services

Vegetation Removal
Committed to excellence in Environmental Management
We actively engage with our clients to ensure we are continually improving our business, our service and our reputation.
Since its establishment in 2003, Arco has been heavily involved in the majority of the Re-Vegetation / Beautification Projects around the Greater Taupo Region. With a dedicated team within the company specifically for this type of work, Arco Environmental Contractors is able to provide our clients with peace of mind that each project undertaken will be delivered on time, within budget and to the highest standard. With each project undertaken, Arco designs, develops and supplies its client with a customised Plant Maintenance Program, to ensure the longevity of the plants is achieved.
We strive to provide project solutions that result in a positive outcome to our clients, our company and the environment.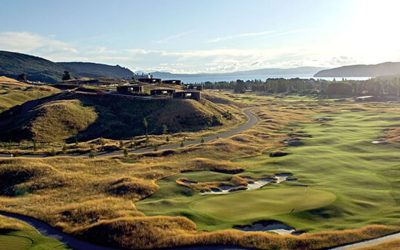 Arco was responsible and accountable for the following areas of the project: Project Management Procurement of Plant Stock Land Preparation for Planting Plant Establishment and Maintenance Landscaping Design and build Fencing (Post and Rail)...
read more